For Gorean Men with a thirst for more than a mere drink.
A place where sluts beg everything and surrender their flesh on command.
#Writhing_Kajira is a side room to #Koroban_Kaverns,
both owned by Saxus, Slaver of Koroba.
Free Women or restricted slaves will not cross the threshold,
instead, please go to #Koroban_Kaverns.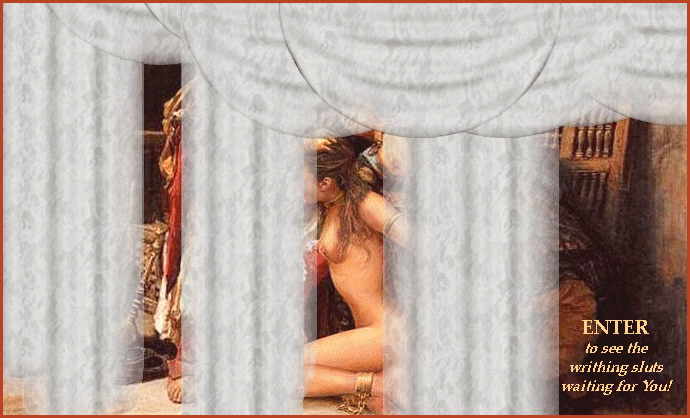 Pull back the Curtains and Enter the Writhing Kajira to view
for Yourself the charms of these luscious sluts!


Many of these site pages were recreated to ressemble the original as close as possible based on research data, old files and as far as memory serves. Most pages were edited to replace old flash menu bars and to exclude dead links and pop-ups. All pages were cleaned of malicious content when necessary. Original creators, site managers, and friends involved with website development and maintenance throughout the years are credited whenever possible.

This colllection and the recreation, restoration and re-publishing of the Koroban Kaverns website pages, and some collateral materials from 2001 to 2017, is a collaborative project between enya and Master Mahdi for archival purposes.
~ This is dedicated to Master Saxus with sincere gratitude to all that have contributed to Koroban Kaverns. ~

Posted: December 29, 2020